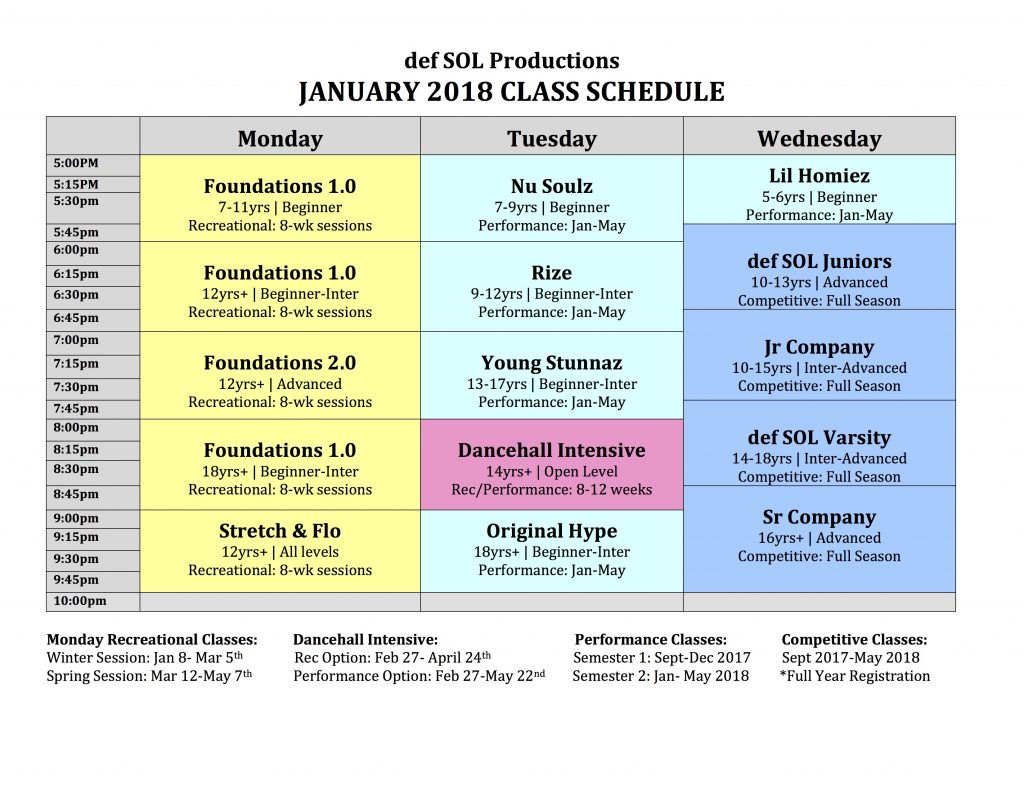 Recreational Classes run in 6-8 week Sessions and do not perform.
Foundations Spring Session 1 starts March 12th! We also have a new Dancehall Class starting Feb 27th with both a rec & performance option available! Click HERE for a full list of recreational classes for ages 7-adult. All Recreational classes are now available for purchase through our ONLINE STORE.
Performance Classes run in two semesters (Sept-Dec & Jan-May).  Registration is now closed for all Semester 2 performance classes. All performance teams will be performing at our year end show on Saturday, May 26th! Registration for our Fall performance programs will be available in July/Aug 2018! Until then, we hope you will join us for some rec classes or check out some of our summer workshops (dates will be announced in the spring).