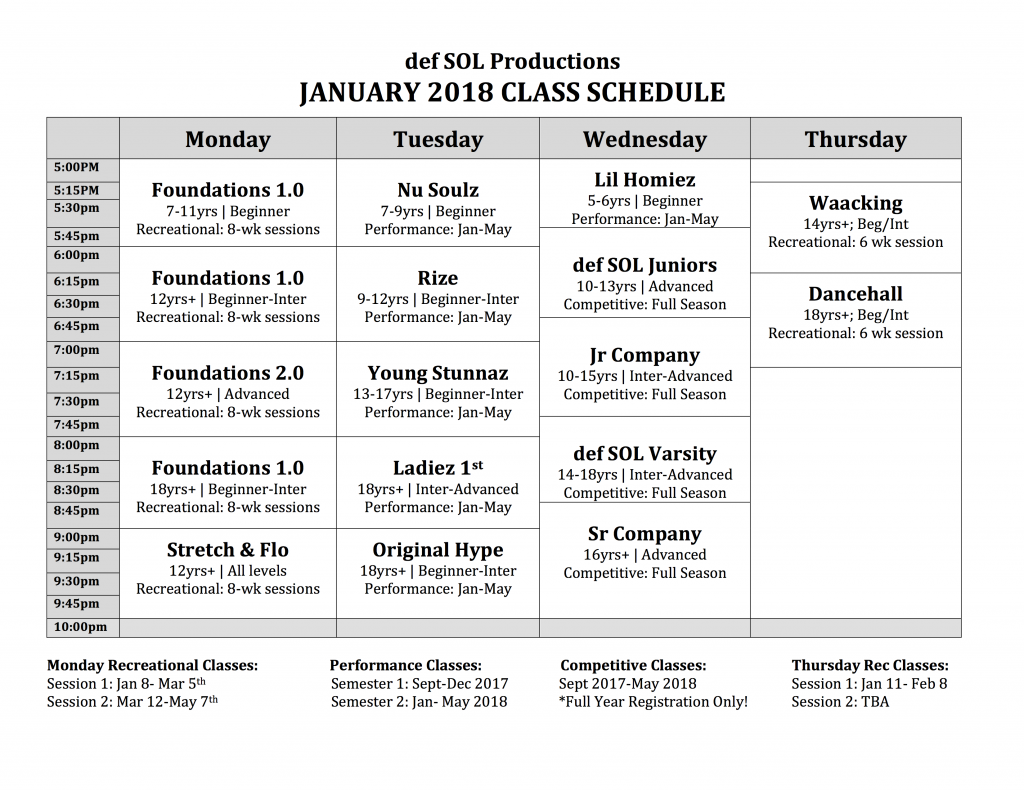 Recreational Classes run in 6-8 week Sessions and do not perform.
Winter Session 1 starts Jan 8th! Click HERE for a full list of recreational class options for ages 7-adult. All Recreational classes are now available for purchase through our ONLINE STORE.
Performance Classes run in two Semesters starting Sept 5th and run in two semesters (Sept-Dec & Jan-May).  We are currently accepting new students for Semester 2 starting January 8th with the exception of Competitive & Company classes which require a full 9 month commitment. ALL performance groups will perform at our Street Stylez (Year End Show)- May 26th, 2018). *While it is mandatory to commit to the performance at the time of registration, some performance teams may accept students for 'training only' if space is available- please CONTACT US for any performance class inquiries.