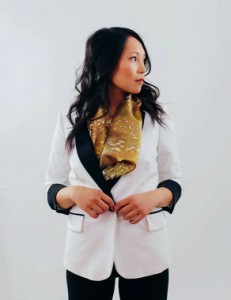 aka 'JayDee'
Reppin' def SOL Crew
Originally from Saskatoon, Jolly de Guzman aka JayDee has been part of the local dance scene since the early 2000s. Her love of dance grew after meeting Amanda Murray 'mRaeGrooves' in high school where they performed together for annual variety nights.
In 2007 Jolly began training with def SOL and has since performed and competed at numerous events across western Canada. Performance highlights include opening for ABDC's Jabbawockeez, Harlem Globetrotters, BRIT, Folkfest, Fireworks Festival, Reggae Fest & Woman's World. She also received the Get Down Scholarship at Artists Emerge 2009 Competition in Edmonton, AB., presented by Miles Faber (SYTYCD Canada).
From 2013-2015 Jolly trained at Pulse studios in Calgary and was selected to perform in a feature routine choreographed by Tony Tran for MPact Motion-A Warehouse Affair. To pursue her interest in house dance she has trained with several house originators and teachers such as Caleaf Sellers, Sekou, Kim Holmes, Ejoe Wilson, Cebo, Conrad Rochester, Toyin Segurno & Frankie J.
When she's not dancing, she's taking care of patients as a family physician. Jolly is happy to be back in Saskatoon sharing both of her passions as a doctor and dancer and is honoured to be a part of the next generation of dancers coming up in Saskatoon!