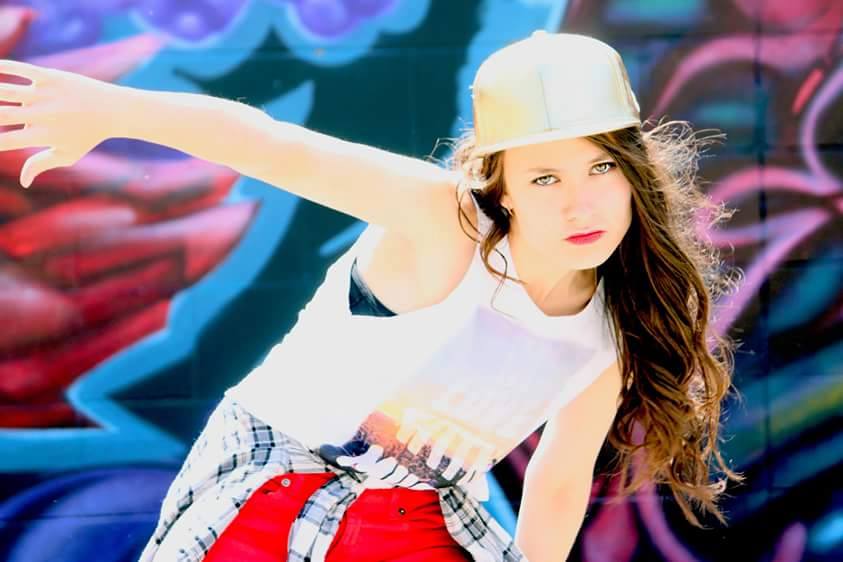 def SOL Crew | Lil Homiez Instructor
From a young age, Natalie knew she loved to be on stage. She has had years of experience singing, playing the piano, acting, and dancing a variety of styles (belly dancing, flamenco, jazz, modern, and ballet). Natalie began her hip hop career with def SOL at 15. She became a member of def SOL's Pro. Crew during the summer of 2013.
Natalie specializes in Animation and has studied under AJ Megaman from Heavy Hittaz. This past summer she travelled with the def SOL Crew to New York City to further her training in variety of styles. While in the Big Apple, she entered her first battle at the "Ladies of Hip Hop Festival." Natalie also had a unique opportunity to train at the Elite Freestyle Intensive dance camp this summer in Aldergrove, B.C. The camp was invite-only and comprised of 32 top dancers selected from Western Canada. At the end of the camp, Natalie entered the "Battle of Redemption: Smoke 10 Edition" and placed second in the popping finals.
Performance experience includes: Folkfest, WE Day, the Reggae Festival, B.R.I.T, Dragon Boat Festival, the Fireworks Festival, Stars of Hope, Girls in Motion, the Lieutenant Governor Art Awards, Nuit Blanche, Holy Guacamole, BAILA, and many more. She also starred in BSK 50's music video: "fake friends," and was a back-up dancer for local singer Curtis Vinish. In 2015, Natalie placed 2nd for her animation solo at Artists Emerge (a national dance competition in Edmonton). In 2016, she won 1st overall for her Annabelle solo at both Artists Emerge and Represent Dance Competition (in Edmonton).
Natalie joined the def SOL Faculty in 2013 and currently leads the Lil Homiez program for ages 5-7yrs. She also assists for various performance teams and is featured as a guest in our Foundations recreational training program. She looks forward to sharing her love of dance with students of all ages.