WELCOME OUR 2017 FACULTY!
We are beyond excited to announce our 2017 Strictly Hip Hop Faculty featuring some of the most talented and respected street dancers and choreographers in Canada! They are each highly specialized in their craft and bring a great deal of experience, knowledge and technical mastery to their classes. Students can expect to learn from the best in the industry and push their dance game to the next level!
SAMMI VASSEL
 Urbanesque Dance Company (Toronto, ON)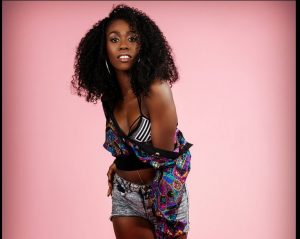 Sammi is a dancer originally from Saskatchewan. She has attended Sitter School of Dance, defSol Productions in Saskatoon Sk, Scholarship Dance Company in Toronto, ON and Broadway Dance Center in New York City. There she gained training in many styles such as Jazz, Tap, Ballet, Musical Theatre, Contemporary, Vogue, Heels, Afro, and Hip Hop. She is currently dancing with Urbanesque Dance Company directed by Hollywood Jade (Hairspray the movie/ Rihanna) The Girls Club run by Tamina Pollack-Paris (Lady Gaga/ The Next Step) and A.I.M Dance Company created by Shameka Blake (Pandora's Box/ASHES) in Toronto, ON.
She has had the opportunity be featured in commercials/tv for Tourism Saskatchewan, Sasktel, C95, CP24 Breakfast Television, ETALK CTV, and The Marilyn Denis show. As well as appearing in music videos for Canadian and International artists. Such as, Sandy Duperval, Andres Sierra, DJ Fresh feat Dizzy Rascal, MarcLo, Karl Wolf feat Kardinal Offishall and FEIST. Also an upcoming Disney movie set for 2018 release.
Living in Toronto has strengthened her love for live stage performances. And she's been lucky enough to work with artist like Simone Denny, Chrystina Sayers, Vita Chambers, Michie Mee, Divine Brown and OMI. She is also a principal dancer for Juno award winner Jully Black.
Her other stage/live performances include, ASHES by Shameka Blake, Shades of Blackness by Esie Mensah, BEV by The Girls Club. Toronto's Choreographers Ball. Bazaar Toronto, Fever After Dark, RAW Toronto, Industry Night Toronto, World Pride Toronto, Canadian Music Week, Pan Am Games: Panamania, Hit the Floor Gatineau, TD Union Summer, Black Diamond Ball 2017, Britney Spears "Curious" fragrance launch. WE DAY Toronto & Minnesota. As well as assisting/artist work for Andreena Mills in the A.M.E live show, and the 2016 Top Model Search Canada.
Sammi's performance style has become a fusion of her dance background. Allowing her to express herself in different ways. This makes dance for her an endlessness of exploration.
AJ 'Megaman' Kambere
Heavy Hittaz Co-Founder (Vancouver, BC)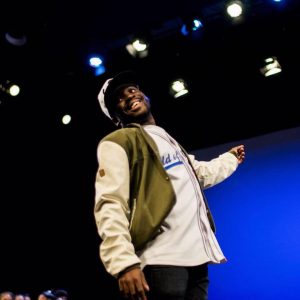 AJ has been dancing for seven years and popping for four. He learned hip hop growing up in his neigbourhood and was on the dance team at his school also. He started learning popping from his math tutor AniDoktoR who is a professional dancer in Vancouver. Continuing his career in popping, he eventually learned from the creater of bopping style "Boppin Andre", who helped him get to the level he's currently at. He then branched out and started a dance crew called Heavy Hittaz with crew member Luxurious and have further improved his style in popping.
He's been a finalist in competitions, including 'Set it straight 4' in Halifax and won second place at 'World Of Dance Vancouver'. He's travelled all around North America to compete in competitions including New york, Toronto & LA. He currently teaches workshops all
across the continent, takes part in competitions and loves to spread knowledge to all dancers who want to improve their dance skills.
ERIN 'Chalice' WALTON
Project Soul (Vancouver, BC)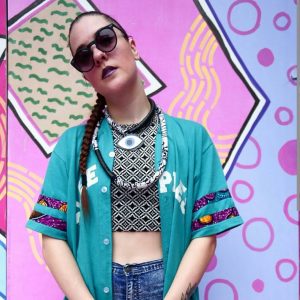 Erin Walton aka Chalice is a versatile dance artist specializing in freestyle, performance, creation & instruction. With roots in both the street and studio worlds of dance Erin has spent the majority of her life expressing and expanding through movement. Growing up in Saskatoon Saskatchewan Erin's studio training focused on Ballet, Jazz, Musical Theatre and Contemporary. Outside of the studio Erin's teachings came from programs such as Rap City and Yo MTV Raps. Learning hip-hop & breaking from music videos and sessions with Local Saskatoon bboy crews such as Eternal bboys and Skill force. In hopes to grow her abilities she begun pursuing knowledge and training in cities such as Vancouver and Los Angeles and eventually moved to Vancouver in 2009. Over the past six and a half years she has trained with programs and teachers in hip-hop, waacking, popping, locking, house and breaking such as SOULdiers (Kim Sato), Jojo Zolina, Natasha Gorrie, Groovaloos, Mr. Wiggles, Archie Burnett, Tyrone Proctor, Foret Noir, Waackisha, Black Kat, Ken Swift, Poe One and most recently Meech de France. Currently you can find Erin competing in Hip-Hop, Waacking & All-Styles battles throughout Canada and the US, performing & teaching with Project Soul and choreographing for The Lovers Cabaret.
Battle credits & recent performances include:
Dance off – Macklemore (Official Video), Six Word Stories – The Lovers Cabaret (Featured Choreographer), Queen of the Hill 2015 – 1st place (All-Styles), Honor Roll 2015 – 1st Place (All-Styles), Vancouver Street Dance Festival 2015 – 2nd place (Hip-Hop), Reign Supreme (Bumbershoot) 2015 – 2nd place (All-styles)
BJ TRINIDAD aka 'Fuse'
Alpha Kids (Saskatoon, SK)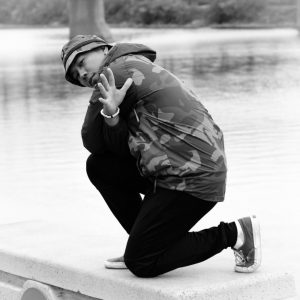 Bayani Trinidad (BJ) aka Fuse, is a local dancer from Saskatoon who has been dancing for over 10 years. He starting dance in the Filipino Pavilion for Folk Fest at a young age. Over time, he discovered "breakin" also known as break dancing while he was in Elementary School, which has now become a big passion and commitment in his life. This individual has competed in numerous competitions in Canada and has taught a variety of workshops in Saskatchewan.
As an artist, he is constantly training and teaching in order to inspire youth and spreading knowledge of the breakin' culture. He is a full time Settlement Support Worker in Schools at Saskatoon Open Door Society, however he still dedicates his time to breakin' by performing with his crew, Concrete Mentality, battling in competitions alongside Alpha Kids, and teaching part time as an Instructor.
AMANDA MURRAY aka 'mRaeGrooves'
def SOL Productions- Director, Fly Girlz member (Edmonton AB)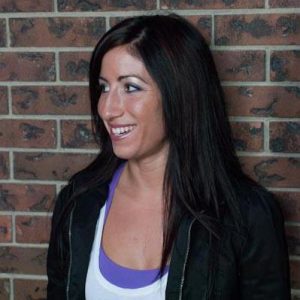 Since creating def SOL Productions in the summer of 2004, Amanda has remained a pivotal force in the growth and recognition of Saskatchewan's urban dance scene. Recognized as an All Styles dancer with a focus on foundations and groove, she has earned her numerous awards as both a competitive performer and choreographer.
Over the past 5 years she expanded her career to Edmonton where she became an instructor and performer with the 3SB Crew (2014 Canadian Hip Hop Champions) and more recently a member of of the Fly Girls Crew opening for artists TLC, Sean Paul and Tribe Called Red.
To remain 'legit' as both an educator and performer, Amanda continues to pursue training opportunities across North America in numerous styles of street and cultural dance forms. She has trained with top choreographers and dance legends including original members of the Elite Force Crew, Dance Fusion NYC, Electric Boogaloos, LA City Rockers, M.A.W.U., the Groovaloos, Djoniba, I.S.A and many more.
Other highlights include: Swinging with the Stars Saskatoon- 2017 Winner, Balikbayan Project Instructor (Phillipines), Codie Prevost CMT Video, 2014 Lieutenant Governor's Arts Awards plus opening for NAS, Joe Budden, Jabbawockeez & ABDC's SuperTour.
JOLLY DE GUZMAN aka 'JayDee'
def SOL Crew (Saskatoon, SK)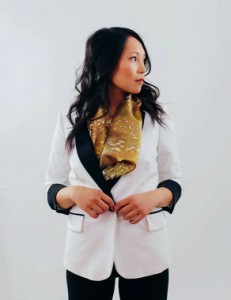 Originally from Saskatoon, Jolly de Guzman aka JayDee has been part of the local dance scene since the early 2000s. Her love of dance grew after meeting Amanda Murray 'mRaeGrooves' in high school where they performed together for annual variety nights.
In 2007 Jolly began training with def SOL and has since performed and competed at numerous events across western Canada. Performance highlights include opening for ABDC's Jabbawockeez, Harlem Globetrotters, BRIT, Folkfest, Fireworks Festival, Reggae Fest & Woman's World. She also received the Get Down Scholarship at Artists Emerge 2009 Competition in Edmonton, AB., presented by Miles Faber (SYTYCD Canada).
From 2013-2015 Jolly trained at Pulse studios in Calgary and was selected to perform in a feature routine choreographed by Tony Tran for MPact Motion-A Warehouse Affair. To pursue her interest in house dance she has trained with several house originators and teachers such as Caleaf Sellers, Sekou, Kim Holmes, Ejoe Wilson, Cebo, Conrad Rochester, Toyin Segurno & Frankie J.
When she's not dancing, she's taking care of patients as a family physician. Jolly is happy to be back in Saskatoon sharing both of her passions as a doctor and dancer and is honoured to be a part of the next generation of dancers coming up in Saskatoon!
NATALIE CLARKE aka 'Natabelle'
def SOL Crew (Saskatoon, SK)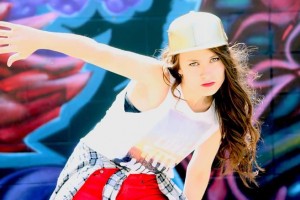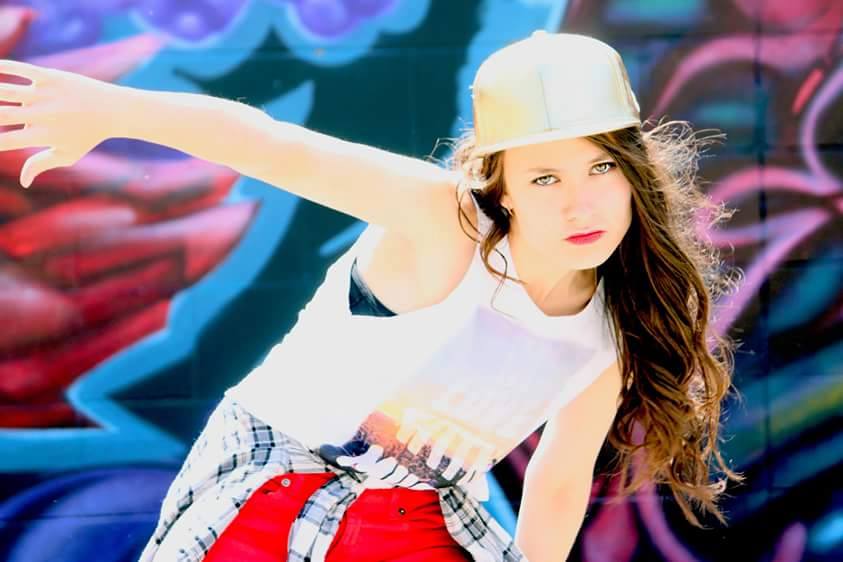 From a very young age, Natalie has been a triple threat. She sings, plays piano, and acts however dance is her true passion. At the age of 8, she started training in Flamenco, then after a few years she decided to explore other dance forms including ballet, jazz, modern and hip hop. She successfully auditioned for the def SOL Company in 2011 and quickly became a member of the def SOL Pro. Crew by the summer of 2013. Performance experience includes: Folkfest (Caribbean, Hispanic, and Mediterranean pavilions), WE day, Reggae Festival, B.R.I.T, Dragon Boat Festival, Fireworks Festival, Stars of Hope, Girls in Motion, and many more events and performances. She also starred in BSK 50's music video: "fake friends," and was a back-up dancer for local RnB singer "Curtis Vinish."
Natalie recently put her mark on the competitive dance scene with her solo performance of the possessed doll 'Annabelle'. She won 1st overall solo at both Artists Emerge & Represent national street dance competitions in Edmonton this past spring. She also won awards for Top Score, Adjudicator's Choice plus a scholarship to the Artists Emerge workshops with the judge's. This summer she will be training in New York with her def SOL crew mates as well as a attending an invite-only street dance camp in Vancouver under the direction of AJ Megaman (Heavy Hittaz Crew) and top street dancers and freestyles from across Canada.